AHDO team qualifications include the following:
Chartered Institute of Environmental Health (CIEH) – United Kingdom accredited food safety trainers.

Highfield Awarding Body for Compliance (HABC) – United Kingdom. Approved tutors to deliver 100% of the Food Safety related programs and qualifications.
Ph.D. Degree in Food Safety, Quality and Microbiology.
Master Degree in Food Safety & Quality Assurance; HACCP Process approach implementation in food service establishments & retails.
Florence University – Italy; certified in the European Food Safety Standards and Legislations Philosophy.
Harvard University Manage Mentor Certified.
Total Quality Management Postgraduate Diploma –American University in Cairo.
American Society for Quality (ASQ) Certified Manager of Quality.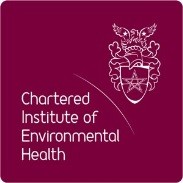 Chartered Institute of Environmental Health