Legionella Protocol
                Legionellosis is a collection of infections that emerged in the second half of the 20th century, and that are caused by Legionella pneumophila and related Legionella bacteria. The severity of Legionellosis varies from mild febrile illness (Pontiac fever) to a potentially fatal form of pneumonia (Legionnaires' disease) that can affect anyone, but principally affects those who are susceptible due to age, illness, immunosuppression or other risk factors, such as smoking.
Water is the major natural reservoir for legionellae, and the bacteria are found worldwide in many different natural and artificial aquatic environments, such as cooling towers; water systems in hotels, homes, ships and factories; respiratory therapy equipment; fountains; misting devices; and swimming and spa pools.
AHDO is conducting the most effective Legionella Protocol that has been proved effective and efficient against Legionella hazards. AHDO Auditors are well known for "doing the best work ever in this regard" mentioned by AHDO clients.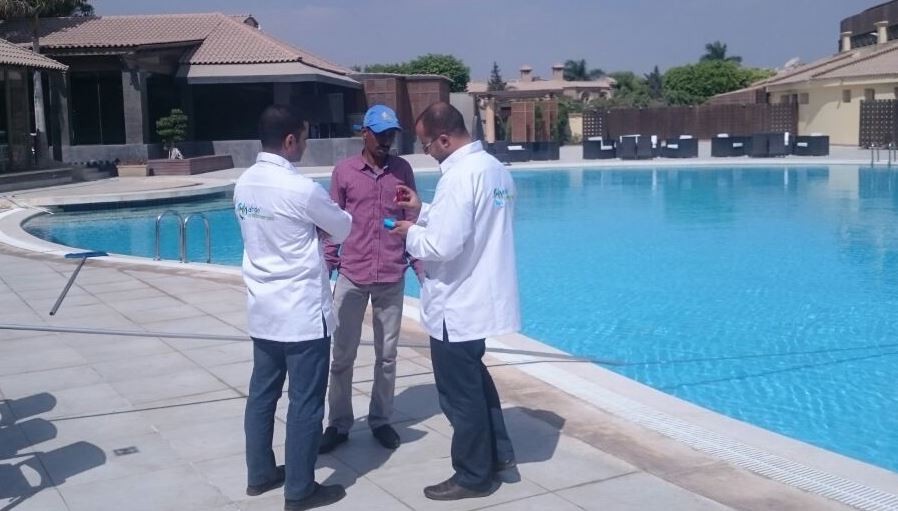 AHDO Auditors during a swimming pool check as a part of the legionella protocol