Food Safety Consultation
We bring a unique perspective to food safety by combining extensive, practical hands-on experience, with a clear understanding of the business imperatives that are crucial to your success. We provide these services to food service establishments, manufacturers, retailers and distributors.
            AHDO has been consultant in establishing reliable Food Safety Management Systems (FSMS) for our clients. The established FSMS were proved to be efficient and a real step forward to our clients and greatly increased both safety and quality and this was reflected on increased business and market share.
Applying a FSMS go through three phases;
1-1- Establishment Phase
Prerequisite Programs – PRPs:
Our clients are advised and guided on the correct set-up of their food handling areas of their premise and how to have the Prerequisite Programs (PRPs) satisfactorily in place so the work flow, layout design and equipment will enable food handlers to satisfactorily handle food.
Awareness Creation:
Food handlers represent the most important component in any food safety management system. Creating the satisfactory awareness level to our food handlers is a priority and that's to confirm hygienic work practices. This will be achieved through "Off job trainings" provided by AHDO highly qualified and internationally approved tutors.
1-2- Implementation & Monitoring Phase
Since implementation phase is everybody responsibility, AHDO is there to set responsibilities and priorities.
On Job Trainings:
During this phase, food handlers are guided and advised on the correct hygienic practices and procedures to follow. This will be achieved through practical trainings given by AHDO professional auditors.
On Spot Check and Coaching:
Implementation by food handlers might witness deviation which needs to be monitored and spotted. Our consultants coach the food handlers and get them back to track again. The management is briefed by a professional report to be delivered after each On Spot Check & Coaching visit.
This type of service is included in the second and third phases so the system is professionally monitored and regularly corrective actions are taken.
3- Verification, Validation, Review and System Maintenance
Internal Audits:
Verifying the applied FSMS is achieved through a professional internal audit that assesses the commitment to the food safety standards. A professional report displaying the results of the internal audits is delivered to the management to review and take necessary corrective actions
Food Safety Team Meeting – FSTM:
A regular Food Safety Team Meeting is held with clients Management during which food safety issues are discussed and corrective actions are decided. Action plans are developed and deadlines are fixed in order to maintain the FSMS.
Suppliers Audit:
Part of any Food Safety Management System is ensuring that food products delivered by suppliers are safe and meet the clients' quality requirements. AHDO is conducting a supplier audit to tackle any potential risk.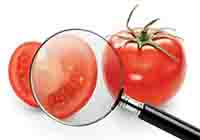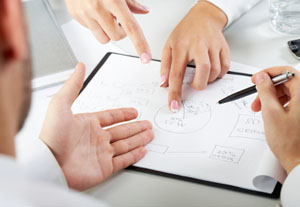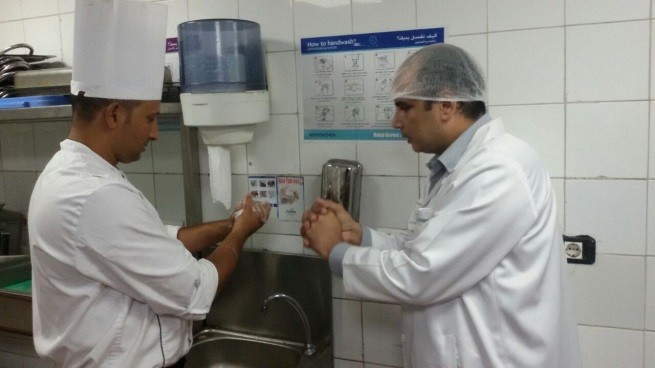 AHDO auditor during one of the on-job trainings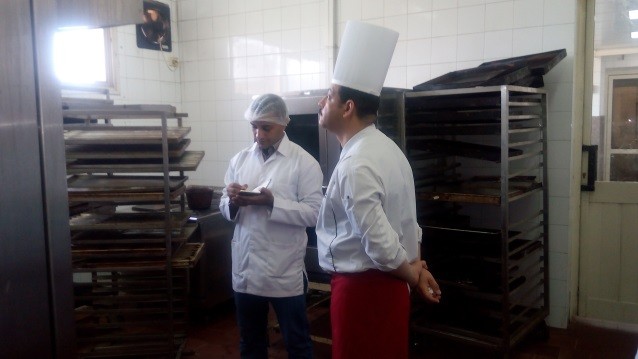 AHDO Auditor during one of the Internal Audits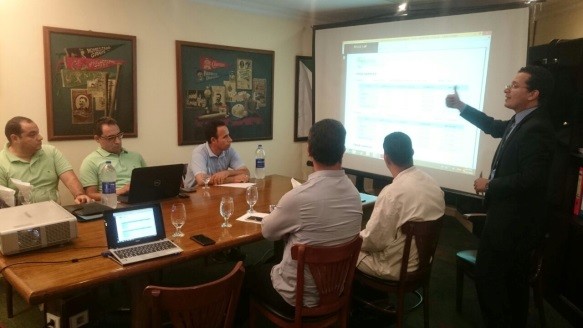 AHDO Food Safety Consultant during one of the FSTMs