GCS – Green Control Service
Pests represent a real hazard to food and human health. GCS – is adopting the pest management approach not just control. GCS is using the most reliable, recent and effective non-toxic and/or least toxic control pesticides, equipment and utensils together with well-trained and educated team members. That's our methodology to safely and cost-effectively manage your food pests.
GCS Pest Management Procedures:
Monitoring:this includes regular site inspections and trapping to determine the types and infestation levels of pests at each site.
Record-Keeping:a record-keeping system is essential to establish your food safety management system (i.e. HACCP). Records at every inspection or treatment should include pest identification, population size, distribution, recommendations for future prevention, and complete information on the treatment action.
Action Levels: action levels are in general varying; correction, corrective or preventive. Our approach is always preventive and concerns human health, economic, and/or quality reasons.
Prevention: is the primary means of our pest control method, that's why our team is highly educated and/or trained on the latest techniques of treatment.
Tactics Criteria: the least-toxic pesticides are chosen for your property, and applied to minimize exposure to humans and all non-target organisms.
Evaluation:a regular evaluation program is essential to determine the success of the pest management strategies.
With our systematic and scientific-based approach, good experts, latest techniques, tools and pesticides, we guarantee you the maximum effective treatment and ongoing management.
We do assess your property, implement the safest HACCP-based treatment, monitor and verify our service to ensure the best consistent protection.
Green Control Service (GCS) Materials, Equipment & Utensils examples: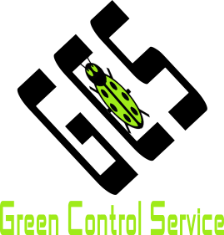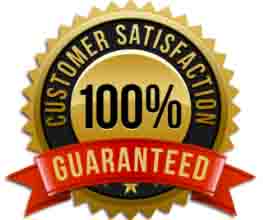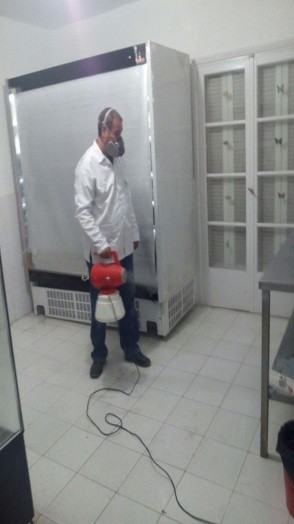 One of the GCS technicians during the process of anti-crawling insects treatment